AAHA = Amicale Alexandrie Hier et Aujourd'hui : www.aaha.ch

AAHA-USA (Washington, D.C., Region) - 2012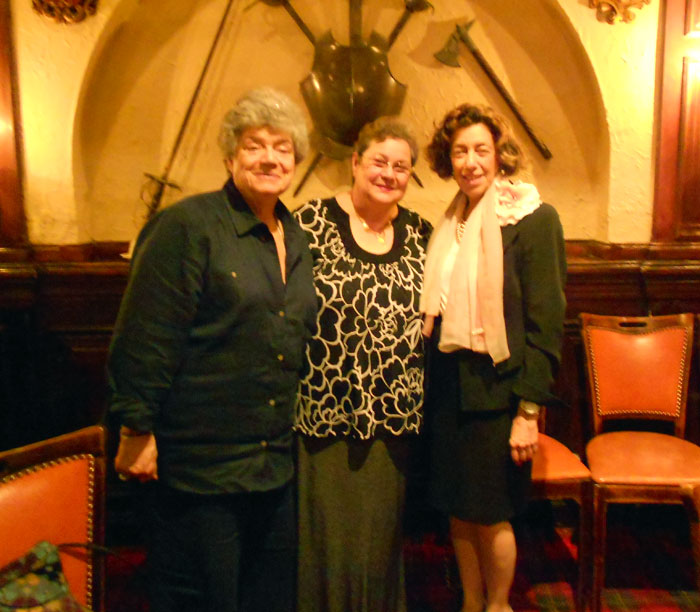 Photo 1, from l < r : Liliana Brown-Cohen, Marlene Lesley-Barki, Monique Eid
Photo 2, standing, l > r : Irwin Pescov, Ralph Shofer, Samir Eid, Viviane Pescov-Maschoieff, Sonia et René Malouf-Khoury, Ginette Cohen, Pierre Eid
Sitting : Liliana Brown-Cohen, Simone Shofer, Monique Eid, Fernand Dahan
Attending the AAHA Reunion:

Marlene Lesley/Barki who took her time to organize the lovely and friendly AAHA Reunion; Liliana Brown/Cohen and her sister Ginette Cohen (visiting from Geneva); Monique Eid (visiting from Geneva); Samir Eid (visiting from Milano); Pierre and Nadia Eid; Sonia & Rene Mahlouf/Khoury; Irwin & Vivane Pescov/Maschoieff; Simone & Ralph Shofer; Fernand & Anita Dahan; Eliane Kesteloot; Joan & Geoffrey Hazzan/Vernikos who drove all the way from Culpepper, Va to be with us.

Marlene Lesley introduced the Guests of Honor: Ginette Cohen; Monique and Samir Eid. This was followed by a moment of silence and a poem in memory of Dinou Fishler/Solal who passed away recently. Dinou will be greatly remembered by her loving Family;Friends from the Sporting Club of Alexandria and from The English Girls College.

Monique Eid gave an interesting talk about the trip she organized, in Oct 2010, to Alexandria and the visit to all the beautiful beaches and resorts all the way to Siwa and including a stay in Cairo.

The friendliness and warmth of our Alexandrian friends and the tasty foods of Alfio's(we thank the owner Tassos for the wonderful accomodations and choice of delicious menus) made that evening very special and enjoyable.
Again Many Thanks to Marlene Lesley/Barki.

A la prochaine!

Viviane Pescov
There's an email on the screen!
It's from a childhood friend
From a faraway land
With whom once upon a time,
I grew up in the same paradise,
In a children's garden,
Next to a field of roses,
Under blue skies,
And close to
The Mediterranean sea.
We were happy little girls,
In colorful cotton dresses,
Our long curly hair
Held with bright ribbons
Or with Disney's barrettes
Flew in the air
As we bounced
All over our
Children's paradise.
We looked like
Busy young butterflies
Wandering restless around
The flowers in bloom.
At times, we were
Balls of fire
Running after imaginary
Cowboys and Indians,
Gangsters and policemen.
Or we climbed
The tallest trees
Pretending we were
In the deep jungle
Searching for Tarzan!
Screams were heard
From the jungle's kingdom
To warn us that danger was near
As our nannies,
Were seen on the move
Followed by Madame Esperanza
In charge of this heavenly garden
And followed by her cats
All in a row.
Brandishing her umbrella
Towards the tall trees
She ordered us down
From our dreamland.
The game was over!
Youth is short lived,
Life goes by like
The currents of a river
Leaving a few memories
On the shores
For us to treasure.
We now take a moment
To remember
Our loving Friend
Dinou Solal
Who was once
One of the happy butterflies!
Viviane Pescov - May 21, 2012
PS:
The Paradise mentioned in this poem was the Jardin d'Enfants of the Sporting Club(Alexandria, Egypt). Next to it was the most beautiful rose garden part of the club's office.
AAHA = Amicale Alexandrie Hier et Aujourd'hui : www.aaha.ch