AAHA = Amicale Alexandrie Hier et Aujourd'hui : www.aaha.ch

AAHA

-CANADA (Toronto Chapter) - 2010
Thursday, November 18th, 7 pm, at the Jerusalem Restaurant
1. l > r : Victor (Toy) Baruch, Mimi Paoli-Harari, Mimi de Castro-Zeitouni, Sylvia and Jacques Altaras
2. l > r : Al de Castro, Gary and Anna Hadjikezian-Colorio, Berjouhi Tehilingirian-Hadjikezian, Victor (Toy) Baruch, Roro and Mini Paoli-Harari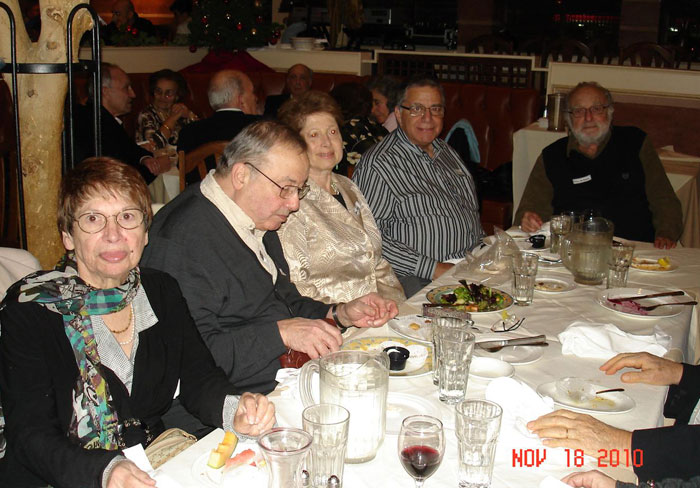 3. l > r : Viviane Haar-Cori, Cesar and Joyce Rouben-Mendoza, Ariel Grumberg, Jack Mendoza
4. l > r : Mimi Habert-Sasson, Jacques Altaras, René Cabache, Ferdinand (Nando) Arcon, Andrea Von Moeller, Sylvia Altaras, Claude Habert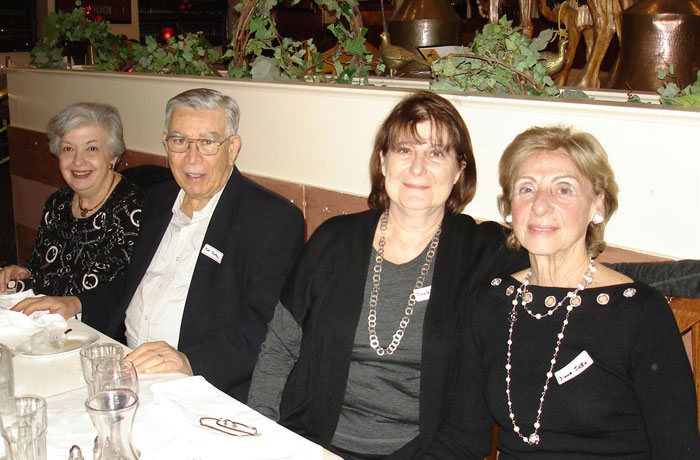 5. l > r : Janine and Joe Tortell-Cori, Judy Grumberg, Diane Jusko-Bouskela
6. l > r : Mimi Habert-Sasson, Jacques Altaras, René Cabache, Ferdinand ( Nando) Arcon
7. l > r : Newcommers : Judy and Ariel Grumberg, Viviane Haar-Cori, René Cabache
8. l > r : Belly dancer and Al de Castro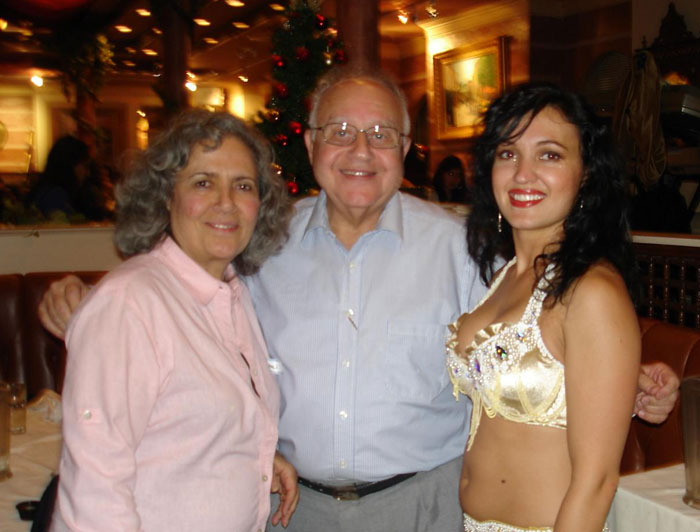 9. l > r : Mimi and Roro Paoli and belly dancer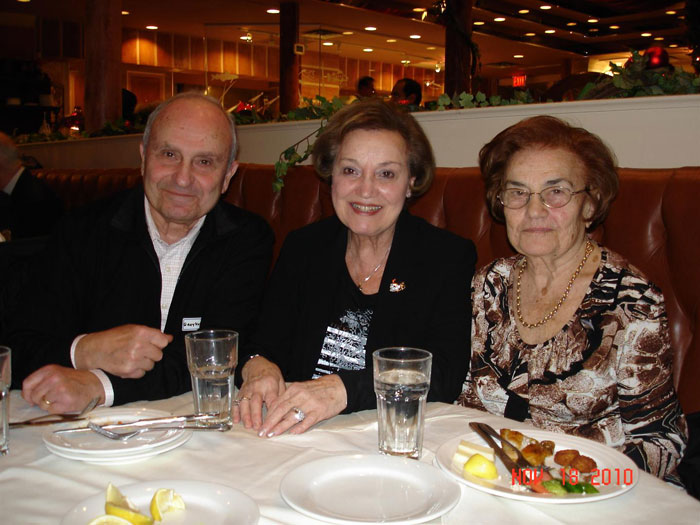 10. l > r : Gary and Anna Hadjikezian-Colorio and Berjouhi Tehilingirian-Hadjikezian
"Les Haggasin" of Toronto
had a lovely get together with 28 persons attending.
New attendees were: Ariel and Judy Grumberg, René Cabache, and Viviane (Cori) Haar.
We missed Regy Baruch, and wish her a speedy recovery.
Many thanks to Joe and Janine Tortell for travelling to Toronto from Oakville, and it took them 2-1/2 hours!
Our dinner as usual at the Jerusalem Restaurant was delicious. We had Lamb, Koftas, shish kebab, fish, falafel, wine leaves, babaganoush, hummos,tehina, all kinds of middle east salads, basbousa, roz be labban, baalawa, chocolate brownies, creme brulee, and all kinds of fruits. Plus much much more delicacies. Wow!
The highlight of the evening was a great belly dancer, who was accompanied by mainly Al de Castro.
Then we had noktas, which lasted till closing time for many of us.
My many thanks to Roro Paoli for taking all the pictures.
All in all, a wonderful evening.
Salamat
Claude Habert
AAHA Co-ordinator for Toronto.
Here are the names of the persons who attended:
Victor (Toy) Baruch, Claude and Mimi-Sasson Habert, Diane-Bouskela Jusko, Ralph (Roro) Paoli and Mimi-Harari Paoli, Berjouhi-Hadjikezian Tehilingirian,
Gary Hadjikezian and Anna-Colorio Hadjikezian, Al de Castro and Mimi-Zeitouni Castro, Mireille-Ades Nahman, Roger de Pinto and Denise-Guetta de Pinto,
Cesar Rouben and Joyce-Mendoza Rouben, Jack Mendoza and Annelie Lewin, Fedinand (Nando) Arcon and Andrea Von Moeller, Jacques and Sylvia Altaras,
Ariel and Judy Grumberg, Viviane-Cori Haar, Rene Cabache, Joseph Tortell and Janine-Cori Tortell.
In all 28 persons attended.
Newcomers: Ariel and Judy Grumberg, Viviane-Haar-Cori, René Cabache.
AAHA = Amicale Alexandrie Hier et Aujourd'hui : www.aaha.ch