AAHA = Amicale Alexandrie Hier et Aujourd'hui : www.aaha.ch
* RECHERCHE D'ADRESSES
Lycée de l'Union Juive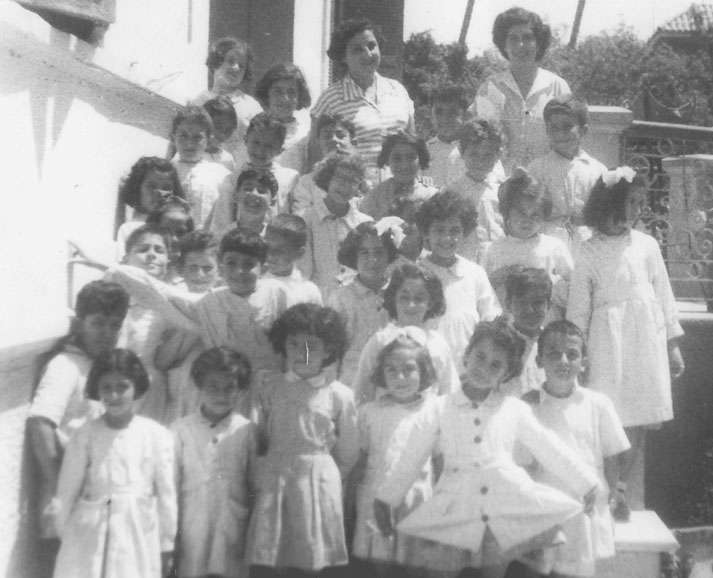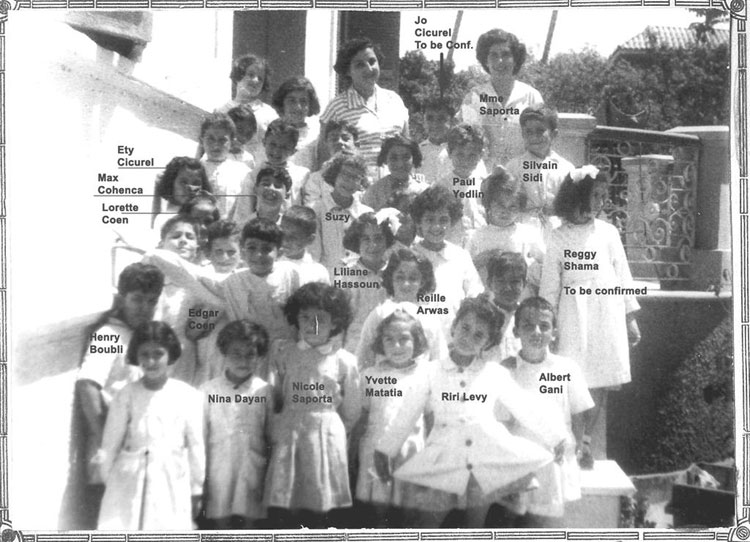 Classes de 9ème (1951-52)
The teacher (on the right) is Mme Saporta.
I am currently in contact with Yvette Mattatia, Freddy Krause, Ety Cicurel, Mino Rubin, Riry Levy, Nilly Harounoff, Max Cohenca and Sammy Nahmias.
I addition I recognize in the picture : Sylvain Sidi, Albert Gani, Henry Boubly, Nicole Saporta, Reggie Chamla, Suzy, Nina, Edgar Coen, Ray Arouas, Lilianne Hassoun, Riri Levy, Gilbert Amar, Joe Cicurel, Lea Goldstein.
Paul Yedlin
Photo envoyée par Paul Yedlin qui aimerait retrouver le plus grand nombre possible de ses camarades d'école.
Veuillez communiquer les adresses connues à Sandro. Chokran.
AAHA = Amicale Alexandrie Hier et Aujourd'hui : www.aaha.ch