AAHA = Amicale Alexandrie Hier et Aujourd'hui : www.aaha.ch
* RESEARCH OF ADDRESSES
Scottish School for Girls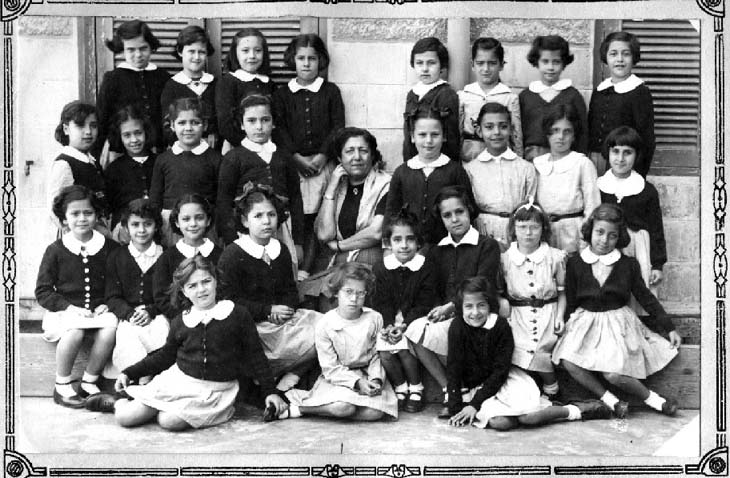 Class IV, 1953
From left to right and from top to bottom
top row : Lydia Clemente, Soneya ?, Lilian Strong-Linden, ?? , Mary Nicolaidis-Coumakis, Claudia Mazza, Patti ?. Coula ?
2nd row from top : Stella ?, Lilly Velios, ?? , Eliane Ben Mayor-Vivante, Eva ?, Eva Licouria, ??, Injy Moussa
3rd row from top : Mayssa Abaza, Lola Sayed, Marie-Claude Worsena-Levy, Marlene Botros-Barbary, Sofia ?, Blanche Chroneos, Patricia Greenwood-Jackson, Etty Gross-Cohen
Three girls in front row : ??, Alicia (Licia) Cohen, Marise Vitali
Teacher : Mrs Zarhui.
Heavy letters = postal address known
Etty Gross-Cohen and Eliane Ben Mayor-Vivante are looking for the names and the addresses of her school girl friends.
Cologny, August 4, 2012
(please send to Sandro Manzoni the missing names and addresses)
AAHA = Amicale Alexandrie Hier et Aujourd'hui : www.aaha.ch