AAHA = Amicale Alexandrie Hier et Aujourd'hui : www.aaha.ch
PHOTOS D'ALEXANDRIE
Gare de Sidi-Gaber
Photo prise par Olivier Guignard en juillet 2006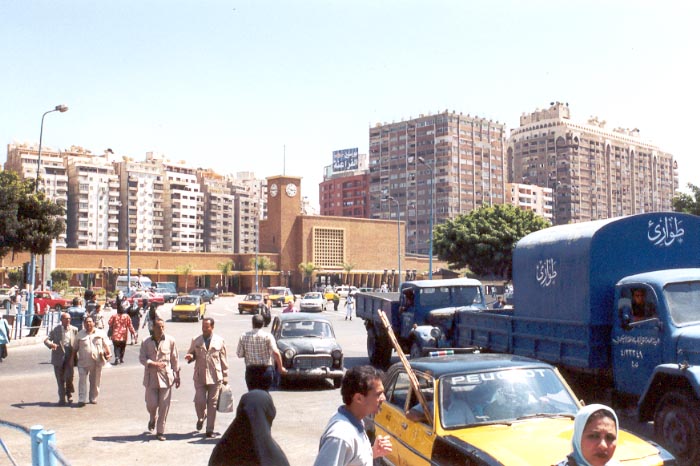 Photo prise en mai 2001
Vers les années 50
Can you imagine it as it was 50 or more years ...ago ....
The clean modern Art Deco light brick building ....
Sidi Gaber , the railway first stop into Alexandria before the main grand city station which few used in those days ....it had a bell which was rung before departure....
The whole right South part just empty, now choked with tall, tall apartments buildings, with at the top right hand corner Smouha race course and to the left of it the Ford factory assembly plant and where the tall building at the top, Bacos and Schutz , which 150 years before was a hunting reserve, at the top left hand is the TOUSSOUN palace estate where is now the TV station .....opposite to the left out of view is the Victoria tram which will veer left towards Bulkeley .....and finally to Victoria College ....
Lucky us who remember a different reality and memories .....
Best hugs ...
Lozz ...
(Lorenzo Montezini)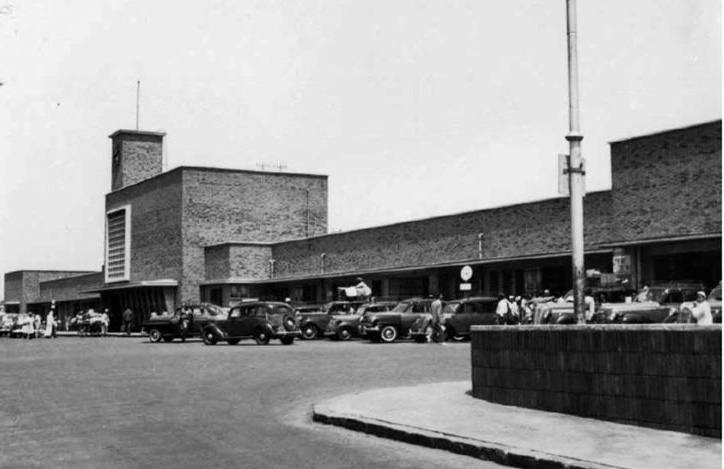 Vers les années 50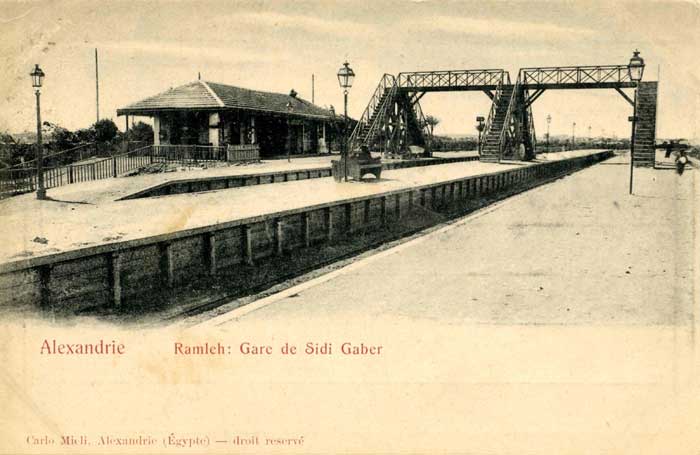 AAHA = Amicale Alexandrie Hier et Aujourd'hui : www.aaha.ch